Phoenix Dog Parks
Pet Clinics in Phoenix, AZ
Ahwatukee Animal Care Hospital
10855 South 48th St, Phoenix, AZ

PH: (480)893-0533
Animal Care Hospital
3131 East Thomas Road, Phoenix, AZ

PH: (602)955-5757
Ingleside Animal Hospital
5130 East Thomas Road, Phoenix, AZ

PH: (602)840-3446
Palo Verde Animal Hospital
1215 East Northern Avenue, Phoenix, AZ

PH: (602)944-9661
Second Chance Animal Hospital
9226 N 13th Ave , Phoenix, AZ

PH: (602)216-6445
Shea Animal Hospital
10801 North 32nd Street #1 , Phoenix, AZ

PH: (602)996-3540
VCA Northern Animal Hospital
2611 West Northern Avenue, Phoenix, AZ

PH: (602)995-0460
Phoenix Pet Shelters
Arizona Humane Society
Our mission is to improve the lives of animals, alleviate their suffering, and elevate their status in society. We safeguard, rescue, shelter, heal, adopt and advocate for animals in need, while inspiring community action and compassion on their behalf.
Contact:
1521 W Dobbins Rd, Phoenix, AZ
(602) 997-7586 (Phone)
Pet Friendly Hotels Phoenix, AZ
Traveling to Phoenix, Arizona with a pet? Finding a hotel can seem like a nightmare- especially on a budget. Fortunately, there are many hotels in Phoenix that require little of the pet owner and help ease travel anxiety. Whether you are looking for a low-budget hotel room for a quick stay or a luxurious suite, there is something in Phoenix for you!
For the pet owner on a budget, there are hotels with affordable rates. However, there is usually a deposit required along with the price for the room. Beware, the pet deposit for some hotels is nonrefundable! The pet deposit amount can range from low to high, depending on the quality of the hotel itself. Obviously, nicer hotels will require a larger deposit. Be sure to check the details for types of pets allowed in the hotel and amount of deposit required! Most hotels have some restrictions, such as size and type of pets allowed, amount of pets per room, and expectations for pet owners. Do not get discouraged! Traveling with your pet can be done quite easily when the proper planning is done.
(read more)
For those travelers with a more relaxed budget, there are hotels available that not only pamper the pet, but the owner as well. Hotels that are pet-friendly also offer many amenities to the owner, such as extra wide beds, flat screen televisions, and even a beer garden. Once again, the pet deposit policies vary depending on the type of establishment, so be sure to ask what is expected.
In need of a hotel in Phoenix that matches your needs and your budget? Do a little easy research and decide which hotel sounds most welcoming to you and your pet!
(read less)
Phoenix Pet Friendly Hotels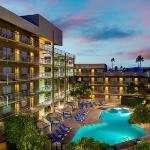 320 North 44th Street, Phoenix, AZ
Pets Allowed. Max Size: Medium - 75 lbs 75.00 USD Non-Refundable Fee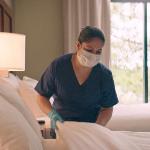 8101 North Black Canyon Highway, Phoenix, AZ
Pets allowed based on the availability of pet friendly rooms. Up to 2 dogs per room with a 80 pound weight limit. Additional pet types (ca...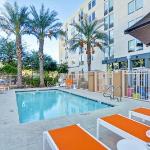 4450 East Washington, Phoenix, AZ
Animals are family, too! That's why Aloft Phoenix-Airport welcomes dogs up to 40 pounds.* Our pet-friendly arf(SM) program offers a special ...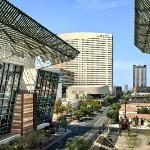 340 North 3rd Street, Phoenix, AZ
We are a dog-friendly hotel?and happy to accommodate up to two dogs weighing up to 40 pounds each. No other pets are allowed. Though we do n...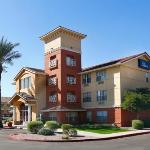 217 West Osborn Road, Phoenix, AZ
Pets are welcome guests at Extended Stay America. A maximum of two pets are allowed in each guest room. A 25USD per day, per pet nonrefundab...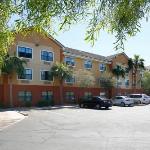 3421 East Elwood Street, Phoenix, AZ
Pets are welcome guests at Extended Stay America. A maximum of two pets are allowed in each guest room. A 25USD per day, per pet nonrefundab...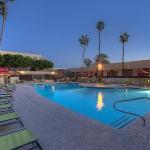 10220 North Metro Parkway East , Phoenix, AZ
Small Domestic Animals. Midsize Domestic Animals. Large Domestic Animals. Working Animals. Domestic Pets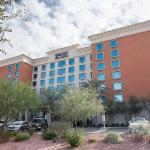 2335 West Pinnacle Peak Road, Phoenix, AZ
Rooms with pets will be charged a daily cleaning fee OF USD15 PER ROOM PER NIGHT PLUS TAX. SERVICE ANIMALS ARE welcome free of charge and ar...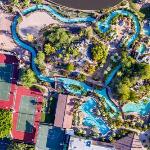 7677 North 16th Street, Phoenix, AZ
Pets Allowed. Max Size- Large - 75 lbs. Non-refundable 75 usd pet fee required. Bed and Bowls Limited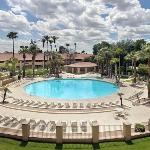 2577 West Greenway Road, Phoenix, AZ
SMALL PETS ALLOWED 50 LBS - 50.00 usd non-refundable fee
View all Pet Friendly Hotels in Phoenix