Jacksonville Dog Parks
Pet Clinics in Jacksonville, FL
Brentwood Animal Clinic
4605 Brentwood Ave, Jacksonville, FL

PH: (904) 354-0547
Coastal Veterinary Hospital and Pet Resort
13431 Beach Boulevard, Jacksonville, FL

PH: (904) 223-4360
Dames Point Animal Hospital
8321 Dames Point Crossing Blvd. N, Jacksonville, FL

PH: (904) 744-2699
ft Caroline Animal Clinic
5844 Fort Caroline Rd, Jacksonville, FL

PH: (904) 744-1100
Kings Trail Animal Hospital PA
8131 Old Kings Road South, Jacksonville, FL

PH: (904)731-8410
Mandarin Veterinary Clinic
11587 San Jose Blvd, Jacksonville, FL

PH: (904)268-8880
Monument Road Animal Hospital
1238 Monument Rd, Jacksonville, FL

PH: (904)721-2119
Riverside Animal Hospital
2641 Park St, Jacksonville, FL

PH: (904) 388-3494
San Juan Animal Hospital
4519 San Juan Ave, Jacksonville, FL

PH: (904) 389-7696
Jacksonville Pet Shelters
Jacksonville Humane Society
The Jacksonville Humane Society (JHS) serves as a resource to the community for all companion animal-related issues.
Contact:
8464 Beach Blvd, Jacksonville, FL
(904) 725-8766 (Phone)
Pet Friendly Hotels Jacksonville, FL
Jacksonville, Florida is a pet friendly destination. There are many hotels that allow you to keep your pet in your room with you. This is so much better than boarding them in a kennel or having pet sitters come to your house while you are gone. It is also much cheaper for you.
(read more)
Some hotels, like the Indigo Hotel on Tapestry Park circle in Jacksonville, offer events called Canine Cocktails. This is a monthly happy hour event where you can bring your well behaved dog with you. The hotel is situated on a lake and has a huge outdoor patio that overlooks the water. You and your dog would love it.
When you decide to travel with your pet be sure you have everything they will need on hand. Many pet supply companies offer a foldable water bowl made from waterproof canvas. You should also keep a supply of plastic bags to clean up after your pet and their food, snacks, and favorite toys and blankets. Remember that they will be outside their element when traveling with you and might become agitated and nervous. Having some of their own personal items with them can offer peace of mind and comfort to them.
(read less)
Jacksonville Pet Friendly Hotels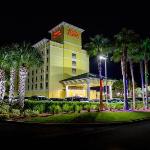 4415 Southside Boulevard, Jacksonville, FL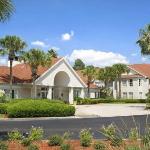 8737 Baymeadows Road , Jacksonville, FL
Fee is for duration of stay with unlimited number of pets. Non-refundable pet fee: 100.0 (U.S. Dollar) Per Stay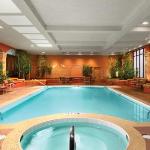 9300 Baymeadows Road, Jacksonville, FL
PETS ALLOWED WITH A MAXIMUM SIZE OF 50 LBS Medium. 50.00 Non Refundable pet deposit
10434 Midtown Parkway, Jacksonville, FL
Pets Allowed. Max Size - Small 35 lbs 75.00 USD pet fee is non-refundable fee.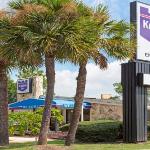 8285 Dix Ellis Trail, Jacksonville, FL
Service Animals and well-behaved pets are welcome, unless they pose a health or safety risk or are prohibited by law. All animals must be de...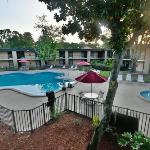 3130 Hartley Road, Jacksonville, FL
Pets stay FREE. No size/weight limits. Welcome treats provided at check-in. Pet beds and water bowls (upon request). Designated Pet frie...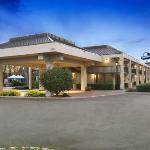 1170 Airport Road, Jacksonville, FL
Pets allowed based on the availability of pet friendly rooms. Up to 2 dogs per room with an 80 pound weight limit. Additional pet types (c...
4660 Salisbury Road, Jacksonville, FL
Pets allowed based on the availability of pet friendly rooms. We are pet friendly and allow up to two dogs in a rented room. The size limit ...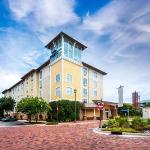 9840 Tapestry Park Circle, Jacksonville, FL
Pets allowed up to 80 lbs. with a 50 dollar fee per stay.Pet may not be left unattended in room. Leashed pets are welcome in the front desk ...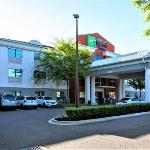 2040 Mayport Road, Jacksonville, FL
A non refundable pet fee of 25.00 per pet per night.Pets are not to be left unattended in the guest rooms at any time. Weight Limits may app...
View all Pet Friendly Hotels in Jacksonville