Kissimmee Dog Parks
Mill Slough Dog Park

2138 Agate St, Kissimmee, FL

Note:

Fenced park has drinking water
Pet Clinics in Kissimmee, FL
Boggy Creek Animal Hospital
2229 Boggy Creek Road, Kissimmee, FL

PH: (407) 348-4840
Kissimmee Animal Hospital Inc
403 E. Vine Street, Kissimmee, FL

PH: (407) 846-3912
Osceola Animal Clinic
1513 N. Main Street, Kissimmee, FL

PH: (407) 846-7800
Osceola Animal Clinic: South Office
3223 S. John Young Pkwy, Kissimmee, FL

PH: (407) 870-7410
Kissimmee Pet Shelters
Puppy Town
Puppy Town was established in 2005 with a singular mission to become the best and most respected Puppy retailer in Orlando. We specialize in smaller breeds and take great pride in the environment in which we care for our little friends whilst we find homes for them.
Contact:
1380 East Vine Street, Kissimmee, FL
(407) 348-3647 (Phone)
Pet Friendly Hotels Kissimmee, FL
Are you looking for Kissimmee pet friendly hotels? If so, you will be happy to know that this trip to Kissimmee will be one that your whole family can enjoy, even Fido.
Beautiful beaches and some of the world?s greatest theme parks are just a few of the many great places to visit while in Kissimmee. What is even better is that you can enjoy your trip to the Sunshine State without feeling the guilt of leaving the family pet back home with a pet sitter, family member, or boarding in a kennel.
(read more)
That is right; tons of Kissimmee pet friendly hotels are available for you and your furry friend?s comfort and enjoyment. Many hotels and resorts are not only pet friendly, but they actually cater to pets. From pooch pampering to dog walking, there are resources and amenities offered at many hotels and resorts in the Kissimmee area for both pets and their owners.
Go ahead and book that vacation without the worry of who is going to watch your pet while you are away. There are many Kissimmee pet friendly hotels to choose from that are not only affordable, but are located within minutes of many of the hottest attractions the Kissimmee area has to offer.
(read less)
Kissimmee Pet Friendly Hotels
8660 West Irlo Bronson Memorial Highway, Kissimmee, FL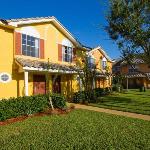 4787 West Irlo Bronson Highway, Kissimmee, FL
Pets allowed based on the availability of pet friendly rooms. Up to 2 dogs per room with an 80 pound weight limit. Additional pet types (cat...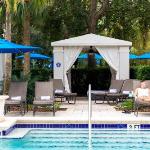 1500 Masters Boulevard, Kissimmee, FL
Cats and dogs weighing under 50 pounds are allowed on the second floor of the main resort building. One pet per room. Each room with a pet w...
4640 West Irlo Bronson Memorial Highway, Kissimmee, FL
4970 Kyngs Heath Road, Kissimmee, FL
Pets welcome: one well behaved family pet per room. Guest must notify front desk upon arrival. Guest is liable for any damages. In considera...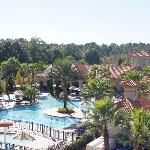 1395 Tuscana Lane, Kissimmee, FL
2801 North Poinciana Boulevard (Check-In Location only), Kissimmee, FL
13295 Flamingo Crossings Boulevard, Kissimmee, FL
USD 100 non-refundable cleaning fee Per Stay; maximum of 2 pets allowed
4624 West Irlo Bronson Memorial Highway, Kissimmee, FL
1181 South Beach Circle, Kissimmee, FL
View all Pet Friendly Hotels in Kissimmee