Miami Dog Parks
Blanche Dog Park

Shipping Ave and Virginia St, Miami, FL

Note:

Fenced dog park
Lago Mar Dog Park

SW 162nd Ave & SW 80th St, Miami, FL

Note:

This is a bare bones dog park: be sure to bring water for your dog and also bags for clean up after your pet. This is a carry in and carry out location with no garbage cans or water.
Martell Bark Park

NE 36th St. at Biscayne Bay, Miami, FL

Note:

The dog park is at the southern part of the park (below Magnolia and Stearns park). Parking is limited, park around 5th St off NE 36th St.
Pace Dog Park

N Bayshore Dr and NE 18th St, Miami, FL

Note:

Fenced Dog Park, opened 2010
Tropical Dog Park

7900 SW 40 St, Miami, FL

Note:

This dog park has a separate small dog area, obstacles and agility equipment, drinking fountains, a shade structure, benches, and a doggy rinse area.
Pet Clinics in Miami, FL
Animal General Hospital
7390 Northwest 74th Street, Miami, FL

PH: (305)887-1764
Bayshore Veterinary Clinic
2043 NE 140 Street, Miami, FL

PH: (305)940-2287
Hammocks Veterinary Hospital Inc
10201 Hammocks Boulevard Suite 103, Miami, FL

PH: (305)388-0880
Knowles Animal Clinic
1000 NW 27th Ave, Miami, FL

PH: (305)649-1234
Miami Animal Hospital
4701 West Flagler Street, Miami, FL

PH: (305) 443-4777
South Kendall Animal Hospital
9501 Southwest 160th Street , Miami, FL

PH: (305)238-2030
Town & Country Animal Hospital
13475 Southwest 136th Street, Miami, FL

PH: (305)238-2222
Miami Pet Shelters
Humane Society of Greater Miami
The Humane Society of Greater Miami/Adopt-A-Pet is dedicated to creating a humane community in which all companion animals have homes with responsible, committed and loving caregivers. The Society is focused on ending the euthanasia of healthy, adoptable pets by providing the public with quality adoption services, low-cost spay/neuter services and extensive humane education programming for citizens of all ages.
Contact:
16101 W. Dixie Highway, Miami, FL
(305) 631-8840 (Phone)
Pet Friendly Hotels Miami, FL
Traveling with out lovable companions doesn't mean we have no options when it it comes to where we want to stay. Miami, FL, has plenty of options. However, if you are flying into the city, especially on an international flight, having the correct documentation for your pet is crucial. Getting a signed health certificate is a good idea before flying in, regardless of location. Remember, it's better to plan ahead just in case than be trying to maneuver through red tape in a busy airport.
Miami has a number of pet-friendly hotels, but it's always important to determine the difference between a hotel that will simply 'put up with' your pet as opposed to hotels that truly enjoy having pets come for a visit. Not all Miami hotels who allow pets offer as much for the furry visitors as others. Some hotels offer a wide array of services just for dogs to enjoy, including gourmet biscuits, grooming options, toys and special mats, and these hotels are often nicely decorated and chic enough for any traveler.
(read more)
Some hotels even offer custom dog beds or an onsite masseuse, but if you have a larger dog, be sure to find out ahead of time if the hotel can accommodate your pet. It's also a good idea to ask the hotel how they determine a 'large' dog, as some hotels have different size expectations.
Beyond the normal preparations for traveling with your pet, such as proper vaccinations, be aware that Miami's sub-tropical climate means heavy humidity. Animals with heavy fur or obesity problems may need special attention, just as with people. It's also important to scout ahead for available emergency vet services. Since Miami is a popular vacation destination, sometimes hotels are not located near such facilities. However, Miami is a major metropolitan area, so there are plenty of emergency and walk-in pet care locations.
(read less)
Miami Pet Friendly Hotels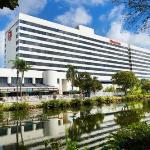 3900 Northwest 21st Street, Miami, FL
Dogs up to 40 pounds are permitted and?Sheraton Sweet Sleeper Dog Beds are provided. Guests must sign a pet waiver at check-in and?are respo...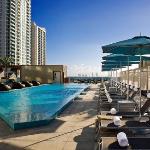 270 Biscayne Boulevard Way, Miami, FL
Pets always stay free and no pet deposit is required. Any number of pets are welcome regardless of size, weight, kind, or breed. Amenities i...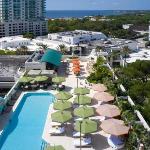 3000 Florida Avenue, Miami, FL
Pet fee USD 25 per pet per day Includes Pet-friendly amenities including a pet bed lounging mat bottled water with bowl and Mayfair dog bis...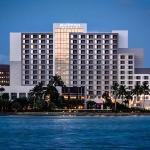 5800 Blue Lagoon Drive, Miami, FL
Pets are allowed. No extra charges.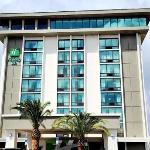 1111 South Royal Poinciana Boulevard, Miami, FL
The hotel does not accept pets only service dogs will be accepted. If unathorized pets found in the room a penalty charge of 250.00 cleaning...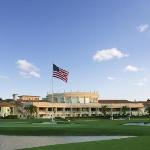 4400 NW 87th Avenue, Miami, FL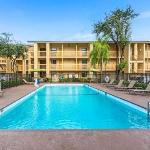 7401 Northwest 36th Street, Miami, FL
Pets stay FREE and no pet deposit is required. Cats and dogs up to 50 pounds are welcome in guest rooms. Housekeeping services for rooms wit...
3501 Northwest 42nd Avenue (Le Jeune Road), Miami, FL
Pets are allowed on request. Charges may be applicable.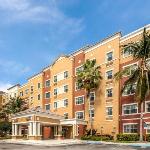 7750 NW 25th Street, Miami, FL
Pets Welcome! Max of two pets per guest room. Fee of 25USD per day, per pet nonrefundable cleaning fee, max 150USD per pet, payable at check...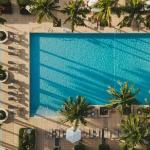 1435 Brickell Avenue, Miami, FL
Pets weighing under 15 lbs 7 kgs are permitted. Service animals for the disabled are also permitted. Pet must be fully trained, kept on leas...
View all Pet Friendly Hotels in Miami