Naples Dog Parks
Pet Clinics in Naples, FL
Animal Oasis Veterinary Hospital
2700 Immokalee Road Suite 15, Naples, FL

PH: (239) 431-7980
Banfield the Pet Hospital
2255 Pine Ridge Road, Naples, FL

PH: (239) 254-8222
Davis Animal Hospital
7345 Davis Blvd, Suite 1, Naples, FL

PH: (239) 352-9700
Eastside Animal Clinic
4493 E. Tamiami Trail, Naples, FL

PH: (239) 774-6400
Gulfshore Animal Hospital
3560 Tamiami Trail North, Naples, FL

PH: (239) 262-3633
North Collier Animal Clinic
10895 Tamiami Trail North, Naples, FL

PH: (239) 597-1313
Naples Pet Shelters
The Humane Society Naples
Southwest Florida's premier No-Kill pet shelter, adoption center and humane animal clinic
Contact:
370 Airport Pulling Rd N, Naples, FL
(239) 643-1555 (Phone)
Pet Friendly Hotels Naples, FL
We all look forward to an exciting and much needed vacation from time to time. What dampens the excitement of the new adventure is the inability to spend that time with our most beloved companions. For many, taking a vacation means leaving your furry friend at home. Leaving our pal with a trusted friend or at what we hope is a reputable kennel has been the options in the past. But now, many hotels are beginning to appreciate your furry loved one just as much as you do, and in Naples, Florida, you will find several hotels that will keep you and your pet happy.
(read more)
Many more hotels are beginning to accommodate travelers who have pets. The policies for pets vary from hotel to hotel, but are very much comparable to the policies of other rental properties, such as homes and apartment buildings that allow pets. Some have breed restrictions and follow state and local ordinances, while others have restrictions based upon the weight of the animal. Standard procedure is the pets must be attended at all times, and when your pet accompanies you outside of your room, it must be on a leash.
The hotel procedures vary so you will want to call or go online for specific information regarding the stay of your pet. Here are a few things that you want to look into regarding the cost before your decide to book your hotel stay in Naples. Some hotels have nonrefundable deposits. Check to see if the hotel you are considering has one an for how much. The deposit is oftentimes based upon the length of the stay. Be sure to get the prices for the time that you will be lodging and for additional days in the event that you decide to extend your travels. There may also be a nightly charge based on the numbers of nights you stay. Ask the hotel if there is a charge and how much it is. The price ranges from $10- $30 a night, while some pet friendly hotels have no additional charges at all.
(read less)
Naples Pet Friendly Hotels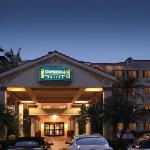 4805 Tamiami Trail North, Naples, FL
Pets allowed with nonrefundable fee. Up to 75 dollars 1 to 6 nts and up to 150 for 7 nts. Each pet must weigh less than 80lbs. Pet agreement...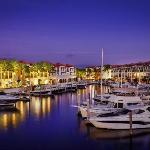 1500 5th Avenue South, Naples, FL
PETS ARE ALLOWED Hotel Only (no cottages)Fees applies.
1925 Davis Boulevard, Naples, FL
One well-behaved family pet is permitted, at no additional charge. Pet must be declared during guest registration and kept on a leash when ...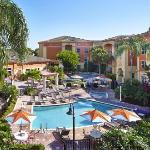 4075 Tamiami Trail North, Naples, FL
USD 100 non-refundable cleaning fee Per Stay; maximum of 2 pets allowed; maximum weight per pet is 40 pounds
2486 Tamiami Trail East, Naples, FL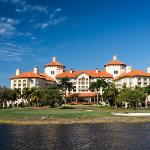 2600 Tiburon Drive, Naples, FL
USD 150 non-refundable cleaning fee Per Stay; maximum of 1 pets allowed; maximum weight per pet is 35 pounds
1345 5th Avenue South, Naples, FL
Pet Policy - 1-6 nights, a 75 non-refundable fee; 7-30 nights, a 75 non-refundable plus a 100. cleaning fee will be administered -inclusive ...
2565 Terrace Avenue, Naples, FL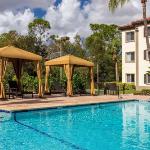 3557 Pine Ridge Road, Naples, FL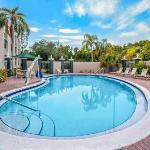 1555 5th Avenue South, Naples, FL
View all Pet Friendly Hotels in Naples