Honolulu Dog Parks
Ala Wai K-9 Playground

University Ave, Honolulu, HI

Note:

Fenced Dog Park
Bark Park - Honolulu

Diamond Head Road & 18th Ave, Honolulu, HI

Note:

1.5 acre fenced park. Restrooms are at the park.
Hawaii Kai Dog Park

Keahole and Kalanianole Hwy, Honolulu, HI

Note:

Fenced park
McInerny Dog Park

Waialae Ave and King St, Honolulu, HI

Note:

This park has a waterfall, grass, trees, and foliage. The Hawaiian Humane Society owns and operates this dog park.
Moanalua Dog Park

off Mahiole St. near Puuhale Rd./Jarrett White Rd. , Honolulu, HI

Note:

please bring poop bags to use and share as they are not provided by the City. Please also note that food is not allowed in the park ? not for humans and not for dogs. It is advisable that dogs be on flea and tick preventatives before using the park.
Pet Clinics in Honolulu, HI
Aloha Animal Hospital Associates
4224 Waialae Avenue, Honolulu, HI

PH: (808) 734-2242
Animal Clinic Inc
3570 Waialae Ave, Honolulu, HI

PH: (803)734-0255
Animal Hospital of Hawaii
3111 Castle Street, Honolulu, HI

PH: (808) 732-7387
The Honolulu Pet Clinic
1115 Young Street, Honolulu, HI

PH: (808)593-9336
VCA University Animal Hospital
2728 Woodlawn Drive, Honolulu, HI

PH: (808) 988-2111
Honolulu Pet Shelters
Hawaiian Humane Society
Hawaiian Humane Society is the only animal welfare organization that shelters, rescues, adopts and welcomes all animals on Oahu. As an Independent and local organization, we receive no funding from other animal welfare organizations such as ASPCA or HSUS.
Contact:
2700 Waialae Avenue, Honolulu, HI
(808) 946-2187 (Phone)
Pet Friendly Hotels Honolulu, HI
Honolulu is a beautiful city that is visited by millions of tourists each year. However, while millions of tourists visit Honolulu, a great number of these tourists would like nothing more than to be able to bring their canine friend along for the fun. This is because Honolulu, Hawaii is a great city for dogs. Between the vast wildlife, untouched natural habitats, and multitude of beaches, Honolulu is a perfect place for a dog to explore. For the tourist that loves to hike and experience the scenery by foot, a dog is the ideal companion for a Hawaiian vacation.
(read more)
However, while many visitors may believe that their dog may be the ideal vacation companion, some hotels may not agree. This is why it is important to first be sure that a hotel allows your furry friend, before taking your pet on the journey. Fortunately, there are a number of hotels in Honolulu that allow guests to bring their pets.
When selecting a pet friendly hotel in Honolulu, it is also important to understand the hotel's specific conditions and allowances. For example, many hotels will only accept pets that are under a certain weight, while other hotels may have a limit on how many pets a guest may bring. It is extremely important for a guest to be sure of the hotel's specifications before making a reservation and later finding that a pet may not be able to stay. Not only will this be inconvenient, but it may cost the guest unwanted fees if a restricted animal were to be found in the room or if the guest were to prematurely terminate the reservation. However, when chosen carefully, pet friendly hotels allow guests to truly bring the whole family together and enjoy an unforgettable Hawaiian vacation.
(read less)
Honolulu Pet Friendly Hotels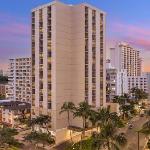 175 Paoakalani Avenue, Honolulu, HI
Pet Policy - 1-6 nights, a 75 non-refundable fee; 7-30 nights, a 75 non-refundable plus a 100. cleaning fee will be administered -inclusive ...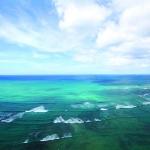 2424 Kalakaua Avenue, Honolulu, HI
1-6 nights, a $150 non-refundable pet fee will apply. 7-30 nights, a $300 non-refundable pet fee will apply. Only dogs weighing 50 lbs and ...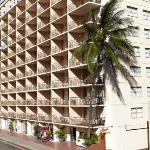 415 Nahua Street, Honolulu, HI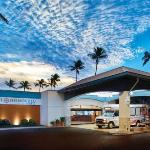 3401 North Nimitz Highway, Honolulu, HI
Offering guest pet rooms for an additional $30 per night plus tax per pet, maximum of two pets per room.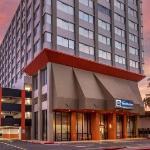 3253 North Nimitz Highway, Honolulu, HI
Pets may be accepted. Please contact the hotel directly for full details.
2131 Kalakaua Avenue, Honolulu, HI
129 Paoakalani Avenue, Honolulu, HI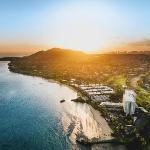 5000 Kahala Avenue, Honolulu, HI
1777 Ala Moana Boulevard, Honolulu, HI
1765 Ala Moana Boulevard, Honolulu, HI
View all Pet Friendly Hotels in Honolulu