Memphis Dog Parks
Shelby Farms Dog Park

Hester Rd off Raleigh LaGrange Rd, Memphis, TN

Note:

Not fully fenced and one dog off leash per person, map of the off leash area. This dog park is supported by Shelby Farms Off Leash Society. There are ponds at this location.
Pet Clinics in Memphis, TN
Berclair Downtown Animal Hospital
668 S Main St, Memphis, TN

PH: (901) 685-8205
Central Animal Hospital
2192 Central Avenue, Memphis, TN

PH: (901) 274-1444
Downtown Animal Hospital
347 N. 3rd Street, Memphis, TN

PH: (901) 577-9801
Fox Ridge Animal Hospital
3260 Hickory Hill Road, Memphis, TN

PH: (901)362-6688
Greene Animal Hospital
3545 Southern Avenue, Memphis, TN

PH: (901)452-3171
McGehee Clinic for Animals PC
712 Mount Moriah, Memphis, TN

PH: (901)682-5684
Memphis Animal Clinic
733 East Parkway South, Memphis, TN

PH: (901)272-7411
Northgate Animal Hospital
3200 Millington Street, Memphis, TN

PH: (901) 358-9111
Southwind Animal Hospital PLC
7910 Winchester Road, Memphis, TN

PH: (901)362-8321
Walnut Grove Animal Clinic
2959 Walnut Grove Road, Memphis, TN

PH: (901) 323-1177
Memphis Pet Shelters
Sunny Meadows, Safe Haven for Pets
Dedicated to successfully placing our rescued pets in conscientious, compassionate and everlasting, loving homes.
Contact:
4066 New Getwell Rd, Memphis, TN
(901) 363-7233 (Phone)
Pet Friendly Hotels Memphis, TN
Americans love their pets. That is a fact. So it only make sense that more and more Americans are traveling with their pets. If you are taking a trip to Memphis Tennessee, traveling with your pet can be made easier in a variety of ways. The easiest way to travel with your pet to Memphis is by car. There are a variety of pet-friendly car carriers that would allow your pet to have a safe and enjoyable ride. You can also choose to use a car seat/strap to have your pet travel in. Just be sure to make plenty of stopd along the way to allow your pet to walk around.
(read more)
Plane trips to Memphis can be a little trickier but surely doable. Most airline carriers cater to pet lovers needs. You just need to double check with your airline to make sure pet travel is ok and what their requirement are. Before any trip with your pet, remember to check with your veterinarian to make sure your pet is up for the trip.
When traveling with your pet to the southern city of Memphis, there are many wonderful pet-friendly hotels what will cater to all of your needs. So, grab your pet and enjoy a trip to the beautiful city of Memphis.
(read less)
Memphis Pet Friendly Hotels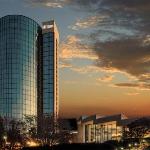 939 Ridge Lake Boulevard, Memphis, TN
Pets Allowed. Max Size Medium - 35 lbs. Non-refundable 50.00 USD pet fee required.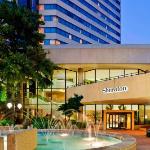 250 North Main Street, Memphis, TN
Dogs up to 80?pounds?are permitted in pet-designated rooms.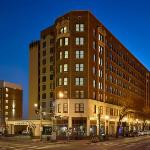 185 Union Avenue, Memphis, TN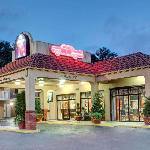 3839 Elvis Presley Boulevard, Memphis, TN
Pets are allowed for a non-refundable charge of $25 per pet per stay. Pet Sanitation Fee is $25 if applicable. ADA certified service animals...
149 Union Avenue, Memphis, TN
Advance reservations are required. The Peabody Memphis has a limited number of pet friendly guest rooms that will be provided upon availabil...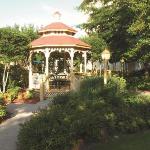 1236 Primacy Parkway, Memphis, TN
Fee: No Number of pets per room: No Maximum Weight Limit: 50 pound limit Allow pets in all rooms: Specific Block of rooms, second floor ro...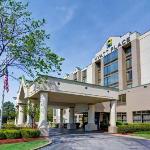 7905 Giacosa Place, Memphis, TN
Pet Policy - 1-6 nights, a 75 non-refundable fee; 7-30 nights, a 75 non-refundable plus a 100. cleaning fee will be administered -inclusive ...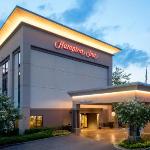 33 Humphrey Center Drive, Memphis, TN
PETS ALLOWED/ MAX WEIGHT 10 LBS, $100.00 NON-REFUNDABLE FEE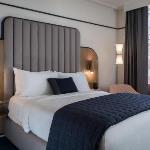 79 Madison Avenue, Memphis, TN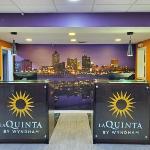 2979 Millbranch Road, Memphis, TN
Pets stay FREE and no pet deposit is required. Cats and dogs up to 50 pounds are welcome in guest rooms. Housekeeping services for rooms wit...
View all Pet Friendly Hotels in Memphis