Austin Dog Parks
Auditorium Shores

920 W. Riverside Dr, Austin, TX

Note:

Off Leash Area: from South First to Bouldin Avenue
Bull Creek District Park

6701 Lakewood Dr, Austin, TX

Note:

Off Leash Area: area of the park behind the restrooms (100 yards in length) all the way to the creek
Northeast District Park

5909 Crystalbrook Dr, Austin, TX

Note:

Off Leash Area: between Crystal Brook Drive, the railroad right of way and Decker Lake Road
Norwood Estate

IH35 at Riverside Drive, Austin, TX

Note:

Off Leash Area: on the north end of Travis Heights at the northwest corner of Riverside Drive and IH-35 (fenced in)
Red Bud Isle

3401 Red Bud Trail Unit Cr, Austin, TX

Note:

Off Leash Area: entire park
Shoal Creek Greenbelt

2600-2799 Lamar Blvd, Austin, TX

Note:

Off Leash Area:> abetween 24th and 29th Streets
West Austin Park

1317 W. 10th St, Austin, TX

Note:

Off Leash Area: between fenced in area that is located on the southwest corner
Zilker Park

2100 Barton Springs Rd, Austin, TX

Note:

Off Leash Area: soccer field area
Pet Clinics in Austin, TX
Anderson Mill Animal Clinic
13542 Highway 183, Austin, TX

PH: (512)258-4163
Austin Vet Care
12419 Metric Boulevard, Austin, TX

PH: (512) 832-1088
Brodie Animal Hospital
3421 West William Cannon Dr, Austin, TX

PH: (512) 892-3486
Century Animal Hospital
801 East William Cannon Drive, Austin, TX

PH: (512) 442-9518
Griffith Small Animal Hospital PC
3407 Northland Drive, Austin, TX

PH: (512) 453-5828
Hiway 620 Animal Hospital
12129 Ranch Rd 620, Austin, TX

PH: (512) 250-1411
Oak Springs Veterinary Diagnostic Hospital
9324C Highway 290 West, Austin, TX

PH: (512) 288-1040
VCA Ben White Animal Hospital
2417 West Ben White Boulevard, Austin, TX

PH: (512) 444-7518
VCA Tanglewood Animal Hospitale
2110 New Slaughter Lane #120, Austin, TX

PH: (512) 280-0878
West Lynn Veterinary Clinic
709 West Lynn, Austin, TX

PH: (512) 482-8600
Westgate Pet and Bird Hospital
4534 Westgate Blvd, Austin, TX

PH: (512) 892-4463
Westlake Animal Hospital Inc
3930 Bee Caves Road, Austin, TX

PH: (512) 327-1703
Austin Pet Shelters
Austin Pets Alive
Austin Pets Alive is a Non-profit volunteer organization dedicated to making Austin a no kill city for homeless pets.
Contact:
P.O. Box 6247, Austin, TX
(512) 961-6519 (Phone)
Pet Friendly Hotels Austin, TX
Interested in traveling with your pet? Traveling with a pet can be challenging for some, however Austin, Texas allows easy travel with pets. Whether vacationing, traveling for a business trip, or exploring the state of Texas, it is important to be sure that your pet is taken care of. The capital city of Texas has hot and humid summers and mild winters, therefore the weather is suitable for many types of activities. Commonly known as "A City Within a Park", the area has many parks and trails for pets to spend time in. Specific off-leash areas include: Bull Creek District Park, Emma Long Metropolitan Park, West Austin Park, Zilker Park, Red Bud Isle, Walnut Creek District Park, and many more. For dogs, Austin offers restaurants that allow dogs to be present in outdoor eating areas. Also, Groovy Dog Bakery and Doggie Deli and Spa are stores designed for both people and pets to enjoy. It also is important, of course, when traveling to Austin to be sure there is accommodation available for you and your pet. Austin considers itself to be a pet friendly area, and various hotels offer accommodation for people as well as their pets. Many activities and plenty of accommodation make Austin a great place to visit. With all of this in mind, consider traveling to Austin, Texas with your pet for an enjoyable experience.
Austin Pet Friendly Hotels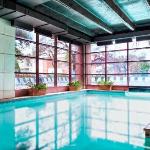 701 East 11th Street, Austin, TX
This hotel accepts dogs weighing 40 pounds or less. Guests must sign waiver upon arrival at the hotel and will be charged a non refundable $...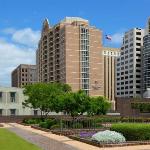 303 West 15th Street, Austin, TX
Pets Allowed. Max Size: Medium - 40 lbs 75.00 USD Non-Refundable Fee
10925 Stonelake Boulevard, Austin, TX
PETS ALLOWED. Max Size Large 30 lbs. 75.00 USD non-refundable Fee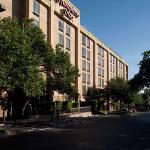 3908 West Braker Lane, Austin, TX
PETS ALLOWED. Max Size Medium - 30 lbs Fee- 50.00 USD Non-refundable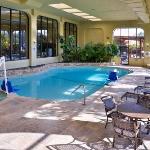 5901 North IH-35, Austin, TX
Pets allowed under 25 lbs Medium -25.00 usd non-refundable fee.
4143 Governor's Row, Austin, TX
PETS ALLOWED Max Size Small 35 lbs. 75.00 USD non-refundable pet fee.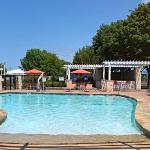 9515 Hotel Drive, Austin, TX
Pets Allowed. Max Size Large- 75lbs. Non-refundable 50.00 pet fee required. SERVICE ANIMALS PERMITTED.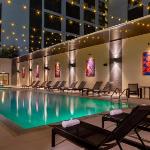 500 East 4th Street, Austin, TX
Pets Allowed. Large - 75 lbs. Pet fee of 50.00 is non refundable. Bed and Bowls Limited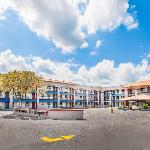 5526 North Interstate 35, Austin, TX
Pets with a maximum weight of 30 lbs are allowed for a non-refundable charge of $35 per stay. Pet Sanitation Fee is $200 if applicable. ADA ...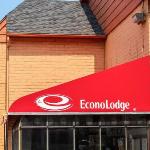 9102 Burnet Road , Austin, TX
Pet accommodation: $25 + TAX per pet for upto 5 nights. 25lbs limit. 2pets max/room.
View all Pet Friendly Hotels in Austin