Dallas Dog Parks
Wagging Tail Dog Park

5841 Keller Springs Road, Dallas, TX

Note:

Park Amenities: 5 acres of trails, swale and lawn area to play on. 6? wide concrete loop walking trail, Custom fencing with custom cut metal dog silhouettes, Flagstone observation deck 35 feet above White Rock Creek with majestic views to a waterfall, Cool benches to sit on, Doggy and human bowl drinking fountains, Adjacent parking area within walking distance, Landscape includes lots of shade and all planting is native.
White Rock Dog Park

8000 Mockingbird Lane , Dallas, TX

Note:

The Dallas Dog Park has three sections: a small dog park for dogs less than 30 pounds, a large dog park for dogs greater than 30 pounds, and a swim section where dogs can swim in the lake.
Pet Clinics in Dallas, TX
City Vet Uptown
2727 Oak Lawn Ave., Dallas, TX

PH: (214) 953-1001
East Lake Veterinary Hospital
10101 E. Northwest Highway, Dallas, TX

PH: (214) 342-3100
E-Clinic, Inc.
3337 N. Fitzhugh, Dallas, TX

PH: (214) 520-8388
Hillside Veterinary Clinic
6150 E. Mockingbird , Dallas, TX

PH: (214) 824-0397
North Dallas Veterinary Hospital
3452 Forest Lane #100, Dallas, TX

PH: (972) 620-9012
VCA Lakewood Animal Hospital
6363 Richmond Avenue, Dallas, TX

PH: (214) 826-6601
Dallas Pet Shelters
SPCA of Texas
The SPCA of Texas is the leading animal welfare agency in North Texas with two shelters and two spay/neuter clinics located in Dallas and McKinney, and serves as an active resource center providing an array of programs and services that bring people and animals together to enrich each others' lives.
Contact:
2400 Lone Star Dr, Dallas, TX
(214) 651-9700 (Phone)
Dallas Pet Friendly Hotels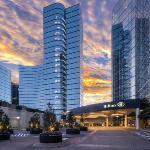 5410 Lyndon B. Johnson Freeway, Dallas, TX
Pets Allowed. Max Size Large- 75lbs. Non-refundable 50.00 pet fee required.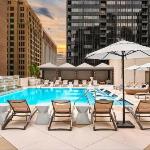 1321 Commerce Street, Dallas, TX
As part of our commitment to provide the highest level of service to our guests, The Adolphus welcomes pets of thirty pounds or less, stayin...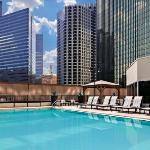 400 North Olive Street, Dallas, TX
We welcome dogs and cats weighing less than 50 pounds.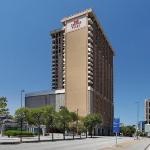 1015 Elm Street, Dallas, TX
Domestic pets up to 30 lbs. are welcome. At the time of check in, a credit or debit charge of 40.00 will occur and is non refundable.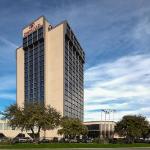 7050 Stemmons Freeway, Dallas, TX
We will happily accept pets for a nominal fee of 100 per pet per stay.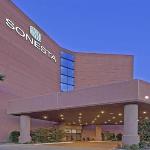 7800 Alpha Road, Dallas, TX
We welcome small domestic pets up to 40 pounds each, to a maximum of one per room, for a non-refundable fee of $25 per day. We also offer a ...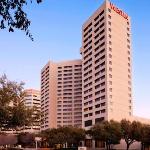 12720 Merit Drive, Dallas, TX
We welcome cats and dogs 40 pounds or less. Guests must sign a waiver upon check-in. There is also a non-refundable?50 USD cleaning fee rega...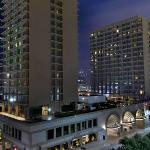 1717 North Akard Street, Dallas, TX
25.00 Fee per pet daily. No weight limitations. Pets must remain on leash at all times and must not be left unattended. If unattended in roo...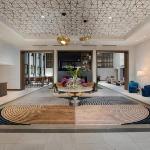 6070 North Central Expressway, Dallas, TX
A 75 dollar non refundable fee per pet AND pre arrival notification is required. Pets MUST be under 50lbs and breed restrictions may apply. ...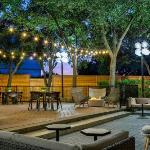 2101 North Stemmons Freeway, Dallas, TX
The hotel accepts only cats and dogs under 50 pounds and service animals. Pets under 50 pounds can accompany guests in their guest rooms, in...
View all Pet Friendly Hotels in Dallas